Sprains & Strains Care at MyCare Express Clinic
If you suspect you may have a fracture or dislocation,
do not hesitate to visit one of our MyCare Express Clinic urgent care locations.
Sprains & Strains Treatment
A sprain is the tearing or stretching of ligaments, which are the short bands of flexible, fibrous connective tissue that connects bone to bone, bone to cartilage or holds a joint together. A strain is also a tear or stretch, but in a muscle or a tendon, which is the flexible cord of fibrous connective tissue that connects a muscle to a bone.
What Causes Sprains?
A sprain can be caused by anything that forces a joint out of its normal position. This includes getting hit by force, falling or twisting. Ankle sprains are the most common type of sprain, with more than 3 million cases per year. Characterizations of a sprain may include: pain, swelling, bruising, instability, and loss of mobility.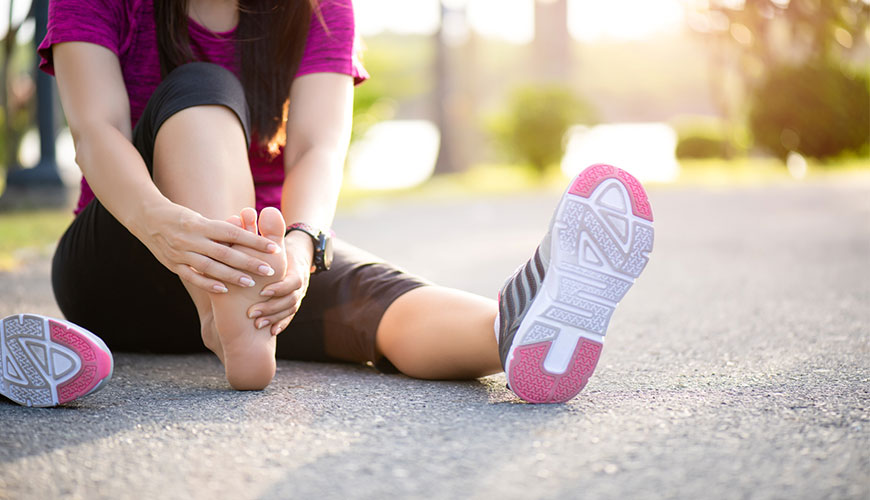 What Causes Strains?
Strains are caused by the twisting or pulling of a tendon or muscle. Strains can be sudden, or develop gradually over time. The most common sites for strains are the hamstring and the back. Characterizations of a strain may include: pain, muscle spasms, weakness when using affected muscle, cramps, swelling, bruising, instability, and loss of mobility.
Who Is Most Susceptible To Sprains & Strains?
Athletes participating in both contact and non-contact sports are likely to suffer from strains and/or sprains. Those who are in contact sports are most likely to suffer from sudden strains, but repetitive motions in non-contact sports such as tennis, golf, and swimming have been known to cause gradual strains.
How Are Sprains & Strains Treated?
Most sprains and strains can be treated at home using "RICE" therapy which stands for:
Back to Services